Conference Chair

Dr. JIE ZHANG

Newcastle University, UK

Bio: Dr. Jie Zhang received his Ph.D. in Control Engineering from City University, London, in 1991. He has been with the School of Engineering, Newcastle University, UK, since 1991 and is currently a Reader in Process Systems Engineering and Degree Programme Director for MSc in Applied Process Control. His research interests are in the general areas of process system engineering including process modeling, batch process control, process monitoring, and computational intelligence. He has published over 290 papers in international journals, books, and conference proceedings. He is on the Editorial Boards of a number of journals including Neurocomputing published by Elsevier, PLOS ONE and International Journal of Automation and Control.

Keynote Speaker
Prof. Yingxu Wang, Fellows of BCS, ICIC and WIF; Senior Members of IEEE and ACM
University of Calgary, Canada

Speech title: The Cognitive and Mathematical Foundations of Big Data Science and Engineering
Abstract: It is recognized in cognitive and brain sciences that there are four forms of fundamental cognitive entities in the brain known as data, information, knowledge, and intelligence. However, it is a challenge to explain how big data may inductively generate useful intelligence or wisdom across the cognitive levels of information and knowledge from the bottom up.

Latest basic studies on data and intelligence sciences reveal that computational intelligence may not merely be a data-driven technology. It is not the larger the better in big data acquisition towards wisdom generation and intelligent decision making, because the regression of an arbitrary nth-order nonlinear function can be sufficiently determined by n+2 points of data samples. In other words, extra data than necessary are redundant for knowledge and intelligence generation. This keynote lecture presents the theoretical foundations of big data and blockchain infrastructures with a cognitive and brain science perspective. The underpinned denotational mathematics such as big data algebra, relation algebra, and advanced probability algebra, will be introduced for big data science and analytic engineering. Applications of big data and blockchain systems will be elaborated.
Bio: Yingxu Wang is a professor of cognitive systems, brain science, software science, and denotational mathematics. He is the Founding President of the International Institute of Cognitive Informatics and Cognitive Computing (ICIC, http://www.ucalgary. ca/icic/). He is a Fellow of BCS, ICIC and WIF, P.Eng, and Senior Members of IEEE and ACM. He has held visiting professor positions at Oxford University (1995, 2018-2022), Stanford University (2008 | 2016), UC Berkeley (2008), and MIT (2012), respectively. He is a member of the Academic Committee of the National Research Center for Information Science and Technology at Tsinghua Univ. He received a Ph.D. in Computer Science from Nottingham Trent University, UK, in 1998 and has been a full professor since 1994. He is the founder and steering committee chair of the annual IEEE International Conference on Cognitive Informatics and Cognitive Computing (ICCI*CC) since 2002. He is founding Editors-in-Chief of Int'l Journal of Cognitive Informatics & Natural Intelligence, of Software Science & Computational Intelligence, and of Mathematical & Computational Methods. He is Associate Editor of IEEE Trans. on Cognitive and Development Systems (TCDS) and IEEE Computer Society Representative to the steering committee of TCDS. Chair of IEEE SMCS TC-BCS on Brain-inspired Cognitive Systems.
Dr. Wang is recognized by Google search as the initiator of a few cutting-edge research fields including those of cognitive informatics, denotational mathematics (i.e., concept algebra, process algebra, system algebra, semantic algebra, big data algebra, and visual semantic algebra), abstract intelligence (aI), the 3rd generation of information theory in the knowledge space, the spike frequency modulation (SFM) theory, mathematical modeling of the brain, cognitive computing systems, cognitive learning engines, and the cognitive knowledge base theory. His basic studies have been across contemporary disciplines of sciences including intelligence, robotics, knowledge, computer, information, brain, cognition, software, data, neurology, linguistics, and system sciences. He has created and proven 100+ theorems in the aforementioned fields. He has published 500+ peer-reviewed papers and 36 books. He has presented 50 invited keynote speeches in international conferences. He has served as honorary, general, and program chairs for 33+ international conferences. He has led 10+ international, European, and Canadian research projects as PI by intensive collaborations with renowned peers and leading industrial partners. He is a top 2.5% scholar worldwide according to Research Gate's international big-data benchmarks.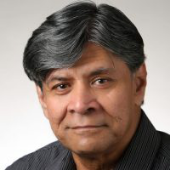 Keynote Speaker
Prof. Shikharesh Majumdar
Carleton University, Ottawa, Canada
Speech title: Harnessing the Power of Big Data: Platforms and Techniques

Abstract: Data driven computing that concerns the extraction of knowledge from large volumes of data, often referred to as Big Data, is receiving a great deal of attention from both researchers and system users. Data analytics is important in a variety of different domains that range from enterprise applications to sensor-based smart systems that include remote health care, sensor equipped bridges and buildings, robots, and smart industrial/aerospace machinery. The challenges for Big Data processing often result from its large volume and the speed at which data may be streaming out of a sensor-based smart system.
Clouds that can provide a large number of resources on demand and the Internet of Things (IoT) technology are often used to address the Big Data challenges in the context of business and scientific computing as well as the monitoring and control of smart cyber-physical systems. Parallel processing techniques, platforms that use these techniques (e.g. MapReduce/Hadoop, Spark and Storm) as well the management of resources on such platforms deployed on a cloud are crucial for harnessing the power of Big Data. Such techniques and systems for unification of geographically dispersed resources and the management of resources for running deadline driven applications that analyze batches of stored data as well constraint driven latency sensitive real-time applications used for analyzing noisy streaming data from sensors will be discussed. Selected research results from the domains of enterprise computing, mobile object tracking (video analytics), smart phone based remote health monitoring and sensor-based bridge management will be presented.

Bio: Shikharesh Majumdar is a Full Professor and the Director of the Real Time and Distributed Systems Research Centre at the Department of Systems and Computer Engineering in Carleton University in Ottawa, Canada. He is a member of the board for Carleton University Institute for Data Science and a member of the faculty team actively involved with Carleton University's Canada-India Centre for Excellence. He holds a Ph.D. degree in Computational Science from University of Saskatchewan, Saskatoon, Canada. His research interests are in the areas of cloud and grid computing, smart systems, operating systems and performance evaluation. Dr. Majumdar actively collaborates with the industrial sector and has performed his sabbatical research at Nortel and Cistech. He has been the area editor for the Simulation Modelling Practice and Theory journal published by Elsevier (2008-2017). Dr. Majumdar is a Fellow of the Institution of Engineering and Technology (FIET), a member of ACM, a senior member of IEEE and a Professional Engineer (Ontario, Canada). He was a Distinguished Visitor for the IEEE Computer Society from 1998 to 2001.

Invited Speaker

Dr. Ziad Kobti
School of Computer Science University of Windsor, Canada
Speech title: AI trends, challenges, and current applications in health support and patient Circle of care.
Abstract: In this talk we will examine the sudden rise of AI in the news and people perceptions. Then we examine trends of the new types of applications while highlighting the pacing problem between society, governing regulations, and technology. Next we review the latest research in social network analysis and patient care in healthcare.
Bio.: Dr. Ziad Kobti is a professor in computer science and current director of the School of Computer Science at the University of Windsor. He received his Ph.D. from Wayne State University in Michigan in 2004 specializing in Artificial Intelligence using Cultural Algorithms and agent based modeling. His research was funded by various agencies including National Science Foundation, NSERC, CIHR, and Network Centres of Excellence Auto21. His work pioneers the development of intelligent social agents that build population approaches for evolutionary learning. These intelligent agent models can then be used to simulate social interactions in various domains. Recent work has been in collaboration with health providers to design decision support systems and prediction models for patient and provider circles of care.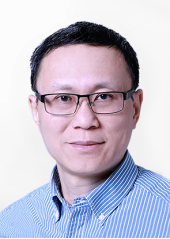 Keynote Speaker
Prof. Jian Pei, ACM Fellow, IEEE Fellow
Simon Fraser University, Canada
Speech title: Mining Graphs and Networks: A 15-Year Journey

Abstract: As graph and network mining being a hot topic nowadays, in this talk, I will present a brief review of 15 years research in my group on this topic. I will talk about how we started from building graph databases and graph indexes in 2004, and discuss the topics we researched including graph construction, graph databases, specialized graph databases (e.g., geographical networks and social networks), graph query answering, pattern mining in graphs, information flow and influence analysis on graphs, privacy preservation in social networks, machine learning on graphs from conventional classification and clustering to network embedding. From this relatively short and biased memoir, I will try to summarize and share some experience and lesson on how to enter a new direction and make impact, which may be interesting and informative for graduate students and researchers.

Bio.: Jian Pei is a Professor in the School of Computing Science and an associate faculty member of the Department of Statistics and Actuarial Science, Simon Fraser University, Canada. He is renowned for his productive research in the general areas of data science, big data, data mining, and database systems. He has published prolifically and his publications have been cited over 86 thousand times. He is recognized as an ACM Fellow and an IEEE Fellow, and has received several prestigious awards. In his recent leave-of-absence from the university, he acted as core/senior executives in world leading corporations. He has extensive experience in industry R&D, data strategy consulting, and data product development, and business operation.